Steps to Care for Teak Outdoor Furniture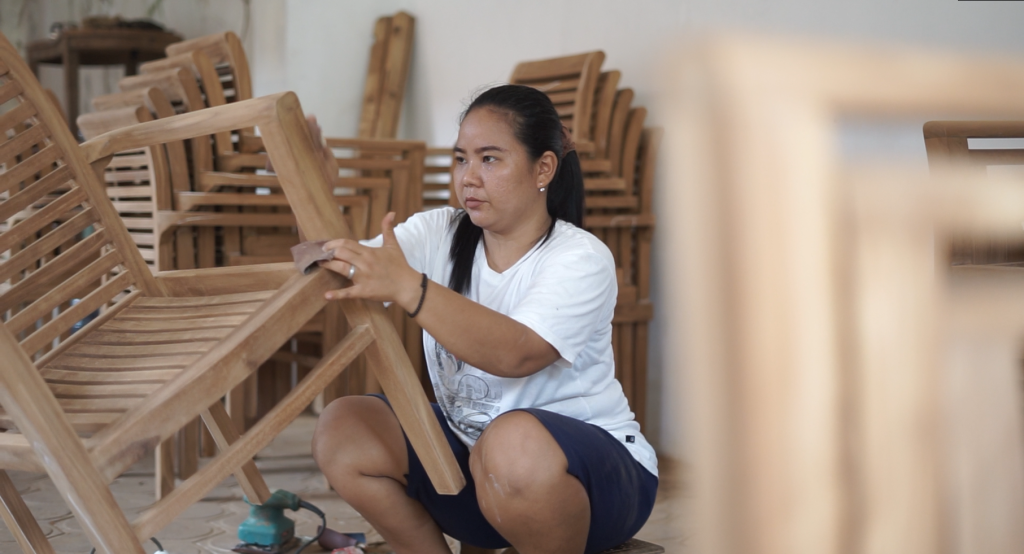 It cannot be denied, that teak wood furniture has high aesthetic value when applied to interior room design. Apart from having high aesthetic value, teak wood furniture is also known to last for decades.
It is natural that teak outdoor furniture is never short of interest even though the price is exorbitant. Unfortunately, many people mistakenly consider the durability of teak wood as a reason to minimize maintenance.
However, teak wood furniture also requires regular maintenance. If you have teak wood furniture at home, don't let your furniture sit for a long time without being cared for. Carry out the following maintenance to make your teak wood furniture better and last longer.
Steps to Care for Teak Outdoor Furniture
Pay attention to room temperature
Place teak wood furniture in a room with normal temperature, not hot or cold. Hot air can cause the oil content in the wood to dry out quickly, causing the color of the wood to quickly fade and become dull.
Meanwhile, temperatures that are too cold can speed up the oxidation process which can cause mold to appear and termites or other wood insects to breed.
Clean regularly from dust
Clean dust and dirt from teak wood furniture regularly. You can use a rag, duster, or soft cotton cloth to avoid causing scratches on the wooden surface.
Use a small soft brush to clean the carved gaps if any. You can use Pledge (a special wood cleaning fluid) to make the furniture more hygienic.
Spray the liquid as needed then wipe with a cloth and let it dry. Pay attention, and avoid using furniture cleaners that contain solvents such as methanol, toluene, and acetone. These chemicals do clean stains on wooden furniture quickly but can damage the surface layer of teak wood.
Warm water
Use warm water with a soft cloth to clean unvarnished teak wood furniture. Don't make the cloth too wet, it's best to wring it out until it's rough before wiping. The goal is to avoid water being absorbed into the pores of the wood.