Tips Before Ordering a Custom Furniture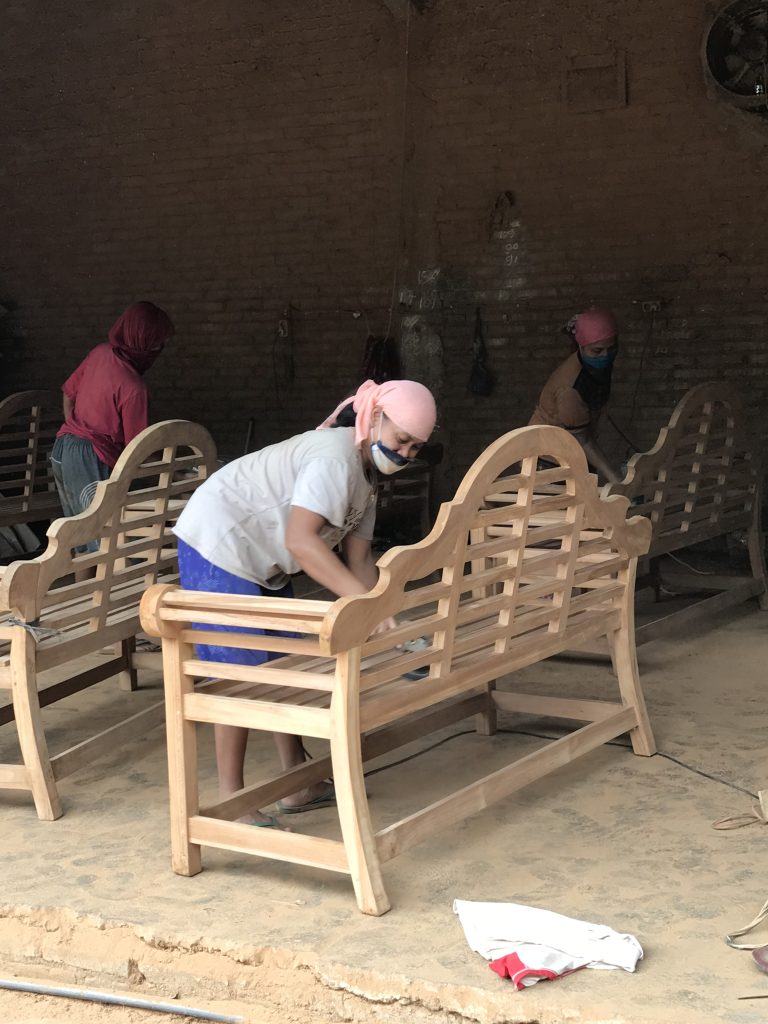 Is this your first time ordering custom furniture? Here are some useful tips for you!
1. Choose a reliable and qualified production partner
Make sure you choose a trusted and qualified production partner to ensure that the production results will match your expectations. Look for a vendor that is well-known and has a lot of experience in making custom furniture. Considering the quality and trust factor is very important to ensure that the production results are as expected and your needs.
2. Set a budget for furniture making
Set a budget from the beginning before ordering custom furniture items. If you don't set a budget, the price can jump and the amount of money needed to order the item will be more expensive.
3. Set the specifications of the furniture you want
It is important to set the desired furniture specifications clearly and in detail before ordering custom furniture items. You need to determine the size, material, color, and design that you want to use on the furniture. By setting the specifications clearly, you can ensure that the production partner can understand and design furniture that suits your needs and expectations.
In general, there are three types of furniture models, namely:
a. Modern: this furniture model focuses on simple designs, materials with smooth surfaces, and the use of neutral colors such as white or black.
b. Classic: this furniture model is more towards traditional or classic designs such as the use of carvings or decorative accents.
c. Contemporary: this furniture model is a combination of modern and classic design with an emphasis on bold lines and more refined shapes.
However, the type and model of furniture can vary depending on personal preference and the needs of the room the furniture will occupy.
4. Choose quality materials
Make sure that the materials used to make custom furniture are high quality and durable. Choose the material that suits your budget and needs. The importance of choosing the right material for custom furniture. The material used should match the function of the furniture and offer the required strength, beauty, and durability. The right choice of material also allows the custom furniture to look more attractive and match the needs and style of your home.
Some good furniture material recommendations are:
a. Solid wood: this material is known for its high strength and durability and the natural impression it gives when used for furniture. Solid wood is suitable for furniture such as dining tables, chairs, or cabinets.
b. MDF: this material is very popular in making furniture because it is more affordable. In addition, MDF is very easy to paint, so it can be given a variety of colors. MDF is suitable for furniture such as cabinets, shelves, and desks.
c. Leather: this material is famous for its luxury and beauty. Leather is suitable for sofa, chair, and bed-type furniture.
d. Aluminum: this material is strong, durable, and rust-resistant. It is suitable for outdoor furniture, such as garden tables and chairs.
e. Steel: This material is used in furniture that requires great strength, such as cabinets and shelves.
Keep in mind that the choice of material depends on your needs, style, and personal preference, and one good solid wood material is Teak Wood. Teak wood is one of the most popular types of wood used for custom furniture because of its high strength, resistance to insect attack, and its resistance to weather and time. In addition, teak wood has a beautiful color and forms interesting grain patterns on its surface. Hence teak wood can give an elegant and luxurious look to a room. In terms of price, teak wood is quite expensive due to its strength and durability. However, this is well worth the strength and natural beauty that teak wood offers.
In general, teak wood is a good choice for custom furniture of any kind, be it sofas, dining tables, cabinets, and wardrobes. However, make sure to buy high-quality teak wood from a trusted seller. Also, keep in mind that teak wood requires special care to keep it beautiful and durable for a long time.
5. Communicate your needs and expectations well
Communicate your needs and expectations well to your production partner so that the production results will match your expectations. Do not hesitate to give feedback and discuss with production partners to achieve the best results.
6. Double-check the production result before handing it over
Before ordering custom furniture items, make sure you check the production results well and in detail. If there are any errors or discrepancies with the specifications, ask the vendor to fix them.
Those are some tips that you can consider before ordering custom furniture items. Hope it will be useful!