Decorating Your Home Office with Solid Teak Furniture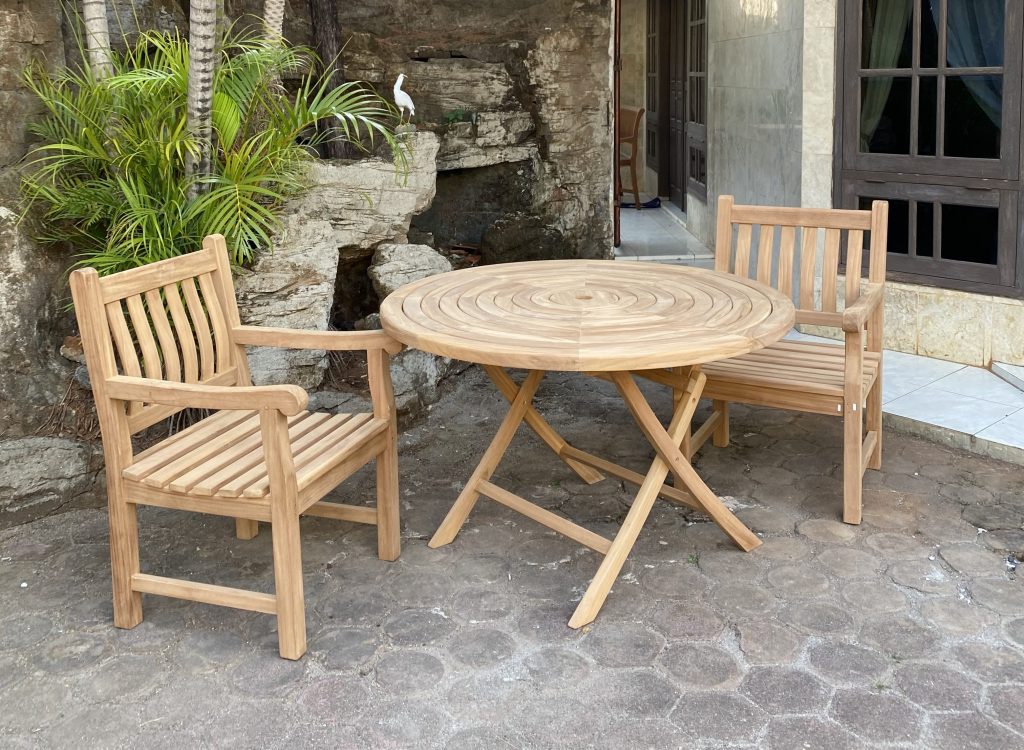 Working from home has become the norm for many people in recent times. However, with increased flexibility comes the responsibility to create a conducive work environment at home. Gone are the days of makeshift workspaces. In today's market, there are numerous home office styles to choose from. One of these is incorporating solid teak furniture. This versatile wood has a reputation for gorgeous looks and resilience, making it a top choice for office decor.
In this article, we will discuss how to decorate your home office with solid teak furniture. We will provide ideas and tips on incorporating this wood into your workspace to achieve a perfect balance of functionality and luxury.
1. Introduction to Teak Furniture
Teak is a type of hardwood that grows in tropical countries such as Indonesia, Thailand, and India. It is a naturally oily wood with a beautiful golden-brown color that matures over time to a rich, deep hue. This wood is known for its resistance to rot, insects, and harsh weather conditions, making it one of the popular options for outdoor furniture. However, it's not limited to that alone; it's also a great choice for indoor spaces, such as your home office.
2. Benefits of Using Solid Teak Wood Furniture
There are many benefits to using solid teak furniture in your home office. Firstly, it's an eco-friendly choice since teak is harvested from sustainably managed plantations. Secondly, it's durable and will stand up to everyday wear and tear. Thirdly, it adds an aesthetic appeal and warmth to the workspace.
3. Choosing the Right Pieces
When choosing furniture for your home office, it's essential to consider their functionality, durability, and style. Teak wood furniture provides an array of options, such as chairs, desks, bookcases, file cabinets, and shelves. Start by assessing your needs to determine what's necessary for your home office space.
4. Desks
One of the essential pieces of furniture in any home office is the desk. A solid teak wood desk is an excellent choice for durability, practicality, and style. It offers sophistication, elegance, and a professional feel to the workspace. When selecting a desk, consider the size, shape, and storage options. A spacious desk with ample storage drawers can provide an excellent opportunity to keep your workspace organized and tidy.
5. Chairs
A comfortable and ergonomic chair is crucial for your home office workspace. A solid teak wood chair offers both durability and style. Options such as adjustable office chairs with breathable mesh backs provide comfort while working. Teak wood chairs with cushioned seats offer an added layer of comfort.
6. Bookcases and shelves
Bookcases and shelves are essential for storage, organization, and displaying decorative pieces. Solid teak wood bookcases offer an elegant, luxurious, and natural feel. You can choose between open or closed options, depending on your needs. Shelves, on the other hand, are an excellent way to display decorative pieces like books, plants, and pictures.
7. File Cabinets
Whether you work from home or in an office, keeping your documents organized and safe is crucial. Solid teak wood file cabinets offer durability, a sophisticated look, and ample storage space. You can choose between two to five drawers depending on your document storage needs.
8. Lighting
Lighting plays a crucial role in any workspace. A well-lit and adequately arranged workspace boost productivity and creativity. A solid teak wood table lamp offers a warm and inviting ambiance, and it's a perfect choice for accent lighting. You can also add a beautiful floor lamp or pendant lamp for overhead lighting.
9. Accessories
To finish the look of your home office space, consider adding accessories such as rugs, artwork, and indoor plants. A teakwood floor rug adds softness and warmth to the space. Artwork and indoor plants add character and personality to the workspace.
10. Maintenance
Solid teak furniture is easy to maintain. Clean dust and spills with a damp cloth then dry it off immediately. You can also apply teak oil to keep the wood looking rich and radiant. Avoid using harsh chemicals or abrasives that can damage the wood.
11. Conclusion
Decorating your home office with solid teak furniture is an excellent way to achieve a sophisticated look while maximizing functionality and practicality. With numerous options available, it's easy to tailor your workspace to your specific needs and taste. Solid teak furniture provides a luxurious feel and is easy to maintain. Take time to choose pieces that are both functional and aesthetically appealing. Finally, accessorize your space with indoor plants, artwork, and rugs to add personality to the workspace.