How to Import Furniture from Indonesia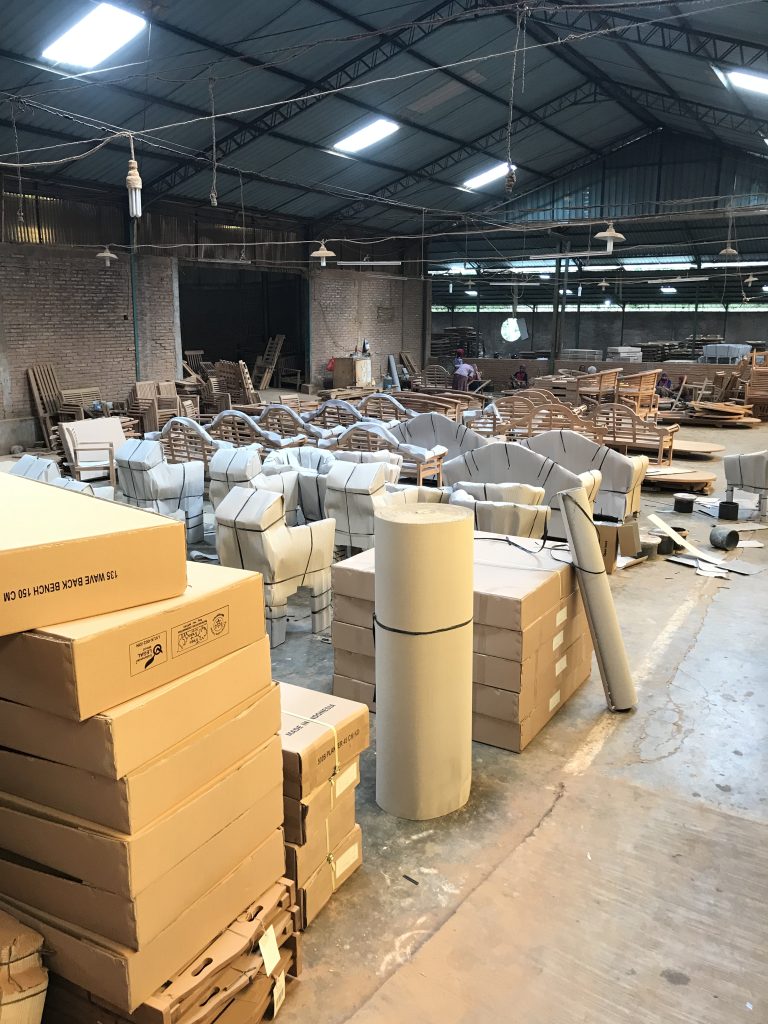 Indonesia is known as one of the major producers of high-quality furniture in the world. If you are interested in selling exotic and unique furniture in your country, importing furniture from Indonesia can be an attractive business option. However, there are several important steps that you need to understand before starting the import process. Here is a complete guide to help you master the method of importing furniture from Indonesia:
Research and Identify the Types of Furniture
The first step you need to take is to conduct research and identify the types of furniture you want to import from Indonesia. The country offers a wide range of products, such as tables, sofas, cabinets, beds, room decorations, and more. Make sure you understand the market demand in your country for specific types of furniture so that your import becomes more targeted and successful.
Find Reliable Suppliers or Furniture Manufacturers
After determining the types of furniture you want to import, the next step is to find reliable suppliers or furniture manufacturers in Indonesia. You can gather information through furniture exhibitions, industry directories, or use online trading platforms. Ensure to check the reputation, product quality, and experience of the suppliers before making a decision.
Understand Import Regulations and Requirements
Before proceeding with the import process, you need to understand the import regulations and requirements that apply in your country. These requirements include import tariffs, quarantine regulations, and other international trade rules. Consult with customs offices or international trade experts to obtain accurate information on these matters.
Obtain Import Permits and Certifications
Importing furniture from Indonesia usually requires an import permit from the authorities in your country. You may also need to obtain specific certifications or safety labels according to the legal requirements in your destination country. Ensure that you complete all the necessary import documents and obtain the import permits properly before starting the import process.
Negotiate with Suppliers
Before signing any agreements with the suppliers, engage in negotiations regarding the price, product quality, minimum order quantity, delivery time, and other terms. Make sure that you and the suppliers have reached a mutual agreement on all aspects of the business before initiating the payment process.
Order Placement and Payment
After the agreement is signed, place an order for the furniture products with your supplier. Provide clear specifications regarding the type, dimensions, and quantity of furniture you want. Next, make the payment according to the agreed-upon payment terms. Common payment methods in international trade include Letter of Credit (LC) or Telegraphic Transfer (TT).
Packaging and Shipping
Once the payment is confirmed, the supplier will start processing and packaging your furniture for shipment. Ensure that the products are packed securely and safely to avoid damage during transit. Choose a suitable shipping method based on the size and quantity of your order, such as sea or air freight.
Customs Clearance in the Destination Country
When the furniture arrives at the port or airport in your destination country, the customs clearance process will begin. Ensure that you have prepared all the necessary import documents and follow the customs procedures carefully. This process includes paying import duties and having the goods inspected by the authorities.
Furniture Retrieval and Distribution
After the customs process is completed, you can retrieve the furniture from the port or airport. Next, distribute your furniture products to storage warehouses or directly to your customers, according to your business plan.
Evaluation and Business Development
After successfully importing furniture from Indonesia, it is essential to conduct a business performance evaluation. Review sales results, customer satisfaction, and potential improvements for future imports. Continue to develop relationships with your suppliers and customers to expand your business network and achieve success in the furniture import business from Indonesia.
By mastering the proper steps and meeting all import requirements, you can start importing furniture from Indonesia with greater confidence. Be sure to comply with applicable regulations and laws and seek assistance from international trade experts when needed. Hopefully, this guide helps you achieve success in your furniture import venture!